Hi y'all! Back from the Big Apple today so I just had to tell you about the recent cake extravaganza I embarked upon 24 hours prior to departure :)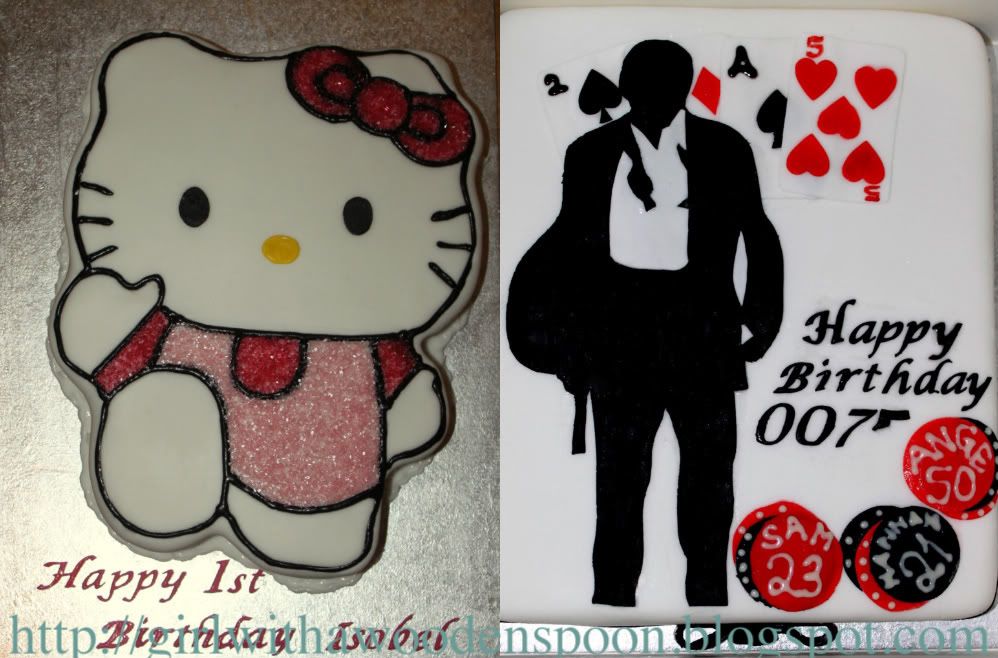 I couldn't really say no to doing two cakes just before I set off on holiday - both were family orders and plus I really really wanted to do them. I was commissioned to make a Hello Kitty cake for my second cousin's first birthday, and a triple-whammy-James-Bond-themed-birthday cake for my other cousin's friends' party.
Phew.
So in a mere 48 hours I took upon the challenge of baking, icing and decorating two cakes, and here's the final results. (I haven't done a progress post this time as I was sooo strapped for time what with packing and uni-working too, so the final product is what you see is what you get.)
James Bond silhouette casino cake - Madeira Sponge with vanilla buttercream and jam filling.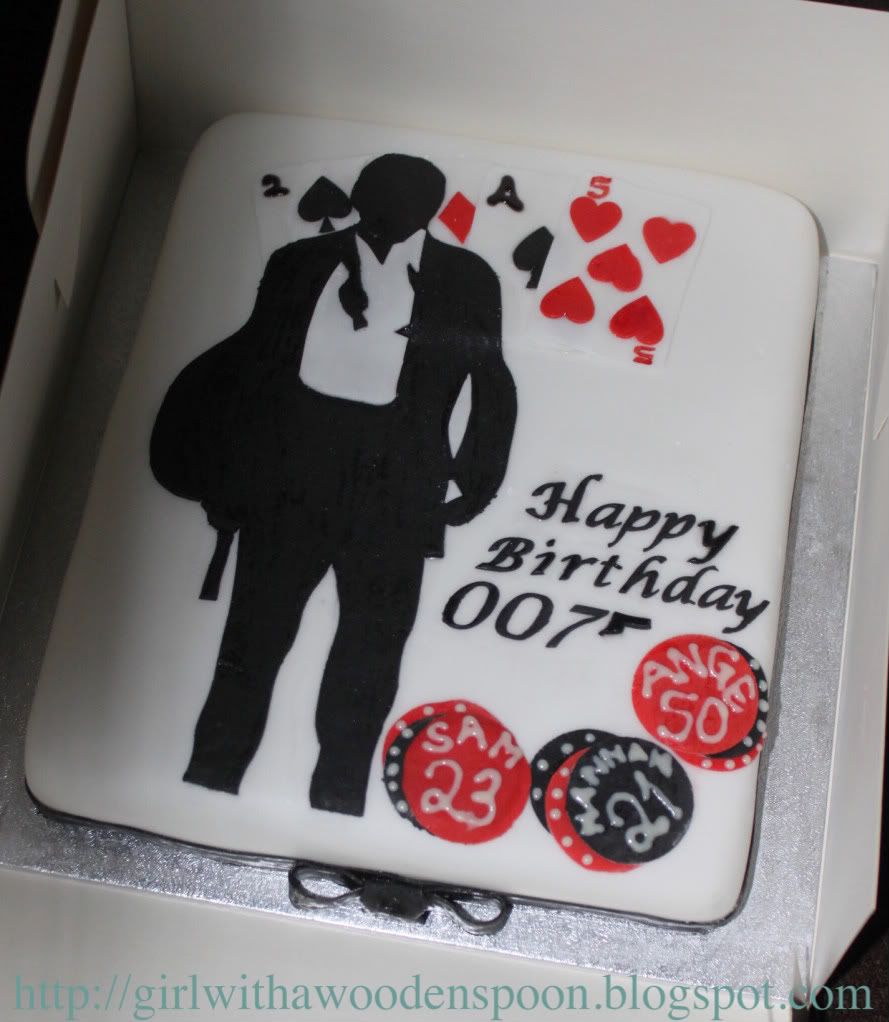 Hello Kitty character cake - Devil Food Cake with chocolate buttercream with edible SPARKLES for decoration (note: no glitter - sparkles!!)
And remember the failed
Red Velvet cupcake post
I did last year? I tasted my first American-style cupcake from a little cupcakery on the stylish Madison Avenue and oh-my-goodness they are heavenly. Literally velvety, a hint of chocolate, and very frothy frosting! I HAVE to find a good recipe soon!!!
Happy Baking x
P.s I hope to set up a Facebook page soon for my 'Cakes by Kirsten' business. Link to come soon, I'd love your feedback!