A book cake? Yeeeeahhh, sounds easy enough! I assumed when I was asked to do this that it would be something simple, like the Twilight books, or a bible (ha!). Nooope! It was "The Dwelling Place," by Catherine Cookson. Now I've never heard of this book, so after some googling I was petrified about the cover. All the editions bar one had photographs on the front, and I'm really bad at recreating people (see Princess Tiana :p), so I went ahead with the edition that had a painting on the front.
I covered the victoria sponge cake in the usual way, then attacked the image on the front cover by doing it in sections. I started with the foreground, the rocks; then the river; then the hills; and finally the clouds. I used a marbelling technique of rolling different coloured icings together to get this effect, which was really frustrating because if you over-knead the icing it just becomes one colour - so you have to work very quickly with it!
I again used my sugarpaste gun (my favourite piece of equipments by FAR! THANKYOU in-law's!!!) for the lettering. The thinner letters you see for the title really took a toll on my hands though: I used a very small hole stencil to get the thin snake-like icing, and my god, you really have to pump the gun to push it out the other end. My poor hand is now blistered :(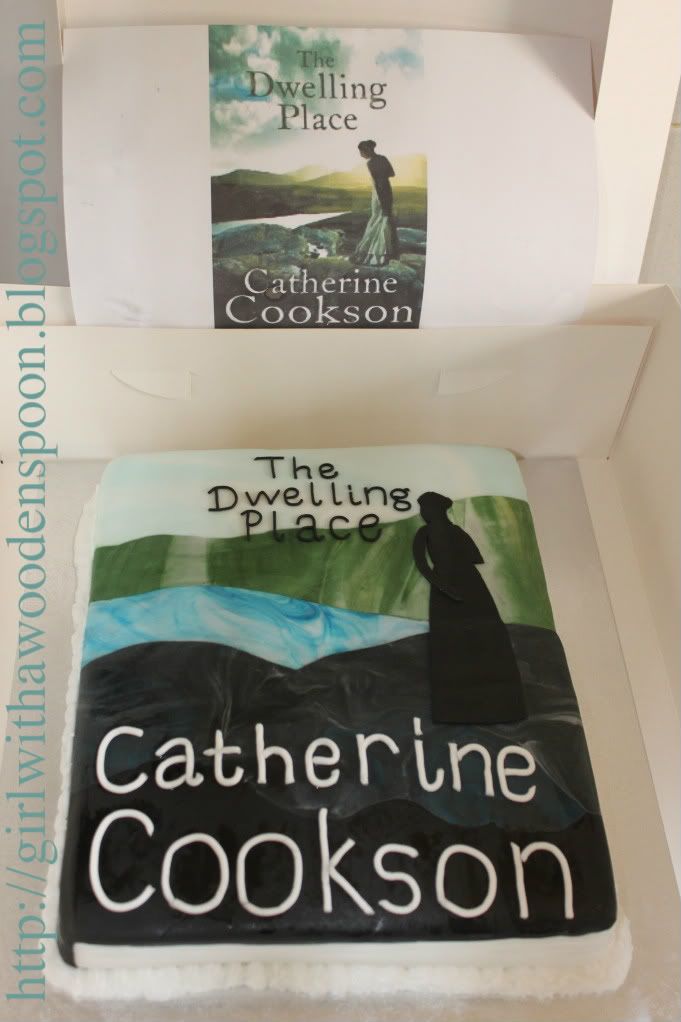 Above: What I was trying to recreate!
After delivery, I received a really lovely testimonial from the lady who ordered it, so I thought I'd share it with you: "
hi kirsten thanks for the cake everyone loved it and mum was over the moon with it she was nearly crying ,she said it was beautiful and you were very talented you made an old woman very very happy thank you so much hun
."
AWW.
Happy Baking amigos x